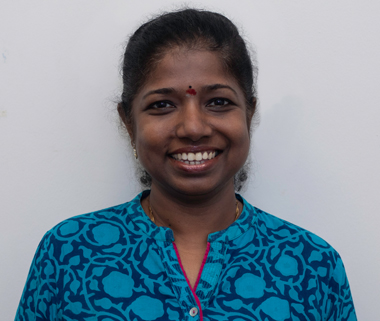 Thilaga Govindasamy

---
BSc Physiotherapy
MSc in Health Care Management

In her 25 over years of practicing as a physiotherapist, she has worked with world class tennis players including Maria Sharapova, Leyton Hewitt, Todd Woodbridge, Paradorn Srichipan, Nicole Vaidisova and golf players such as Scott Adams. She has been official physiotherapist for Roger Federer, Pete Sampras, Rafael Nadal, & Gasquet.
She has conducted over 200 health talks & workshops within workplaces and schools. In addition, Thila has done numerous workplace talks on ''Bone Health and Exercise', & 'Neck & Back Care' for Health Promotion Board Singapore. Thila was also part-time lecturer at Nanyang Polytechnic teaching musculo-skeletal modules at the School of Physiotherapy.
---
---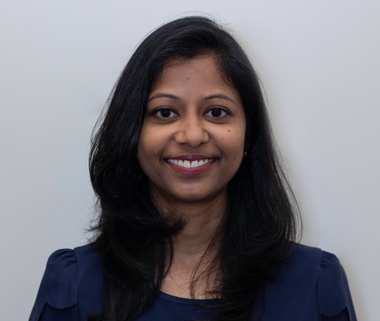 Sumathi Ganesan

---
Dip Physiotherapy
BHSc Physiotherapy

Sumathi has been a physiotherapist since 2005. She is a Nanyang Polytechnic graduate and went on to pursue her degree with University of Sydney. Her main areas of work are paediatrics, women's health and musculo-skeletal injuries. She has worked with tennis players in WTA tennis tournaments & with Singapore Open Junior Tennis. Su has worked with Anglo-Chinese School-I rugby teams to enhance injury management. Other schools she worked with includes Chung Cheng High, Methodist Girls School, Meridian Junior College and Millenia Institute. Her main aim is to help her patients gain control of their condition/pain and early return to daily activities.
---
---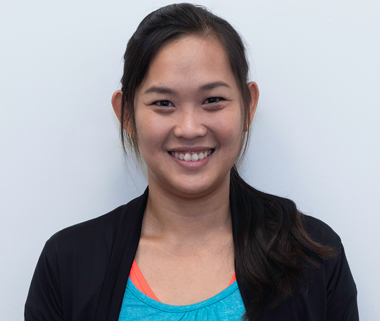 Toh Mei Ping

---
Diploma in Physiotherapy

Mei Ping has been with us since her graduation from Nanyang polytechnic seven years ago. Currently, she is our part-time therapist. Mei Ping works mainly with musculo-skeletal and sports injuries.
She is an avid volleyball player herself and has great passion for our players recovery.
---
---